The school's history
Southern Sudan has been troubled by civil war through decades. The country lacks functioning infrastructure, and also possibilities for children's education. Anitha Walfridsson from Sweden worked during one year for UNICEF in Southern Sudan; her task was to implement the project "Go to School" which aimed to make distribution of educational material more efficient. Anitha was asked to start and run a school in Sudan, and since there is a need for education in the country she wanted to support the project.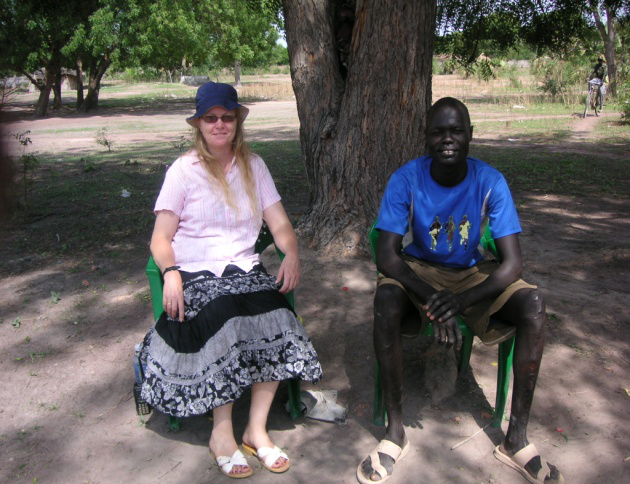 The project was initiated by Mr. Philip Malok, who provided a large area of land in Rumbek, to use for building the school. The school, Anitha Academy, was started on June 1st 2007.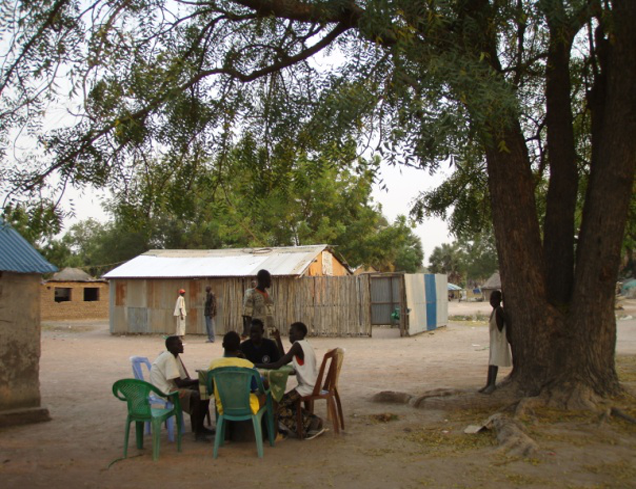 The first school building.
Since the school started the main building has been expanded and more buildings are under construction. Locals living near the school have built two residences for teachers; this gives a stronger feeling of safety for orphan children who live at the school.
The organization School Project Sudan Anitha Academy has supported the school with educational material, much of which is bought from a bookseller in Nairobi. During a visit in 2009 many books were delivered to the school, which allowed four new classes to be started, and in 2010 several blackboards were given. The school is supported entirely by donations, and gifts to the school are given by members of the organization and at informational meetings.
The school has been operating since its start with an exception for the period of the South Sudan election for independence. The school has five teachers working without salary, and 150 children of different ages who are learning how to read and write. At the moment the organization is working with providing the pupils with school uniforms; shirts, trousers, skirts and blouses will - as requested by the school - be blue and yellow. From donations by Swedish members our organization could buy a sewing machine, and this made it possible for the local people to make school uniforms for the students.
During a visit to the school in 2012 several reading books, text books and stationery was delivered. A laptop and a camera was also given to the school to make communication with Sweden easier.
One school building was destroyed by a storm in 2011, and a new building is under construction which is expected to contain eight class rooms. The teachers' building with storage facilities is almost completed and a well has been set up on the school locality.
The goal with the school is to teach reading and writing, and a long term goal is that pupils along with their families will be able to start farming, become self-supporting and build up their society. Along with co-workers at the school, a few important criteria for the organization have been decided:
1. The school is based on Christian values.

2. Knowledgeable and engaged teachers.

3. Qualitative educational material.

4. Accommodate basic needs such as food, shelter, school uniforms and a group feeling.

5. Frequent health checks is a long term intention, but not yet accomplished.
©2017 Contact: anithaacademy@hotmail.com Updated: 21 April 2017